How to Identify YKK Zip?
One of the really important little details in every heated jacket or vest is the zip. We all know that a broken zip basically means that the whole jacket is a waste. That's why YKK zips are used, from heated jackets to heated fleece hoodies.
Interesting fact: YKK zips were used in the spacesuits worn by a man during the first exploration of the moon in 1969.
Advantages of YKK zip
Smoothness and tightness
You can easily and smoothly pull on heated garments with YKK zips. With square tooth technology, the teeth separate when zipping up or down, so there is no worry. Can you imagine your jacket zip getting caught on something and breaking in the cold weather?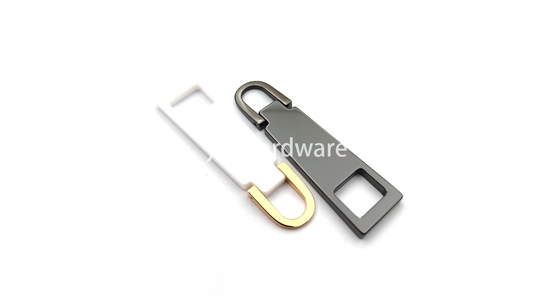 Zipper Puller
YKK uses self-locking slider technology on its zips, which unlocks and locks without slipping. This design allows you to move around and your zip will always stay in place.
Durability
YKK zips remain in excellent condition after decades of use, both in terms of appearance and function. YKK zips are self-lubricating and the more they are used, the smoother they move.
Beautiful style
The surface of the zippers is beautifully plated and does not fade easily. The fabric of the zips has also been carefully selected to match the style of the garment. Different versions of YKK zips are used on different heated garments to add a stylish touch.
The volume of YKK is relatively large, and there are many cases of copying. It is good to identify the good ones. If a good garment uses a fake zip, that garment is definitely a fake. In general, there is no problem with the following aspects.
How to Identify YKK Zip?
1. Generally speaking, YKK is used to make clothes with more attention to workmanship and is a little more expensive than the average brand. If YKK is used to make cheap clothes, they are generally likely to be fake. Clothing used by large boutiques is generally used by YKK.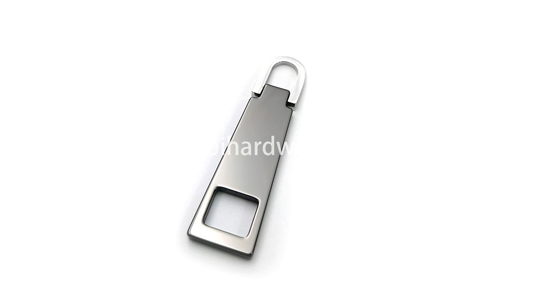 Zipper Puller
2. If YKK zips are used for good outdoor clothing, the main garment zips are generally self-locking (zipper puller and zipper slider attached to the cover is movable), and the pockets and internal zips are generally not self-locking. Locking devices. If the main garment zip does not have a self-locking device, it is probably a fake.
3. From a technical point of view, real YKK material is thicker and smoother in appearance, and must use a beautiful printed (embossed) font, but fake YKK fonts and whatnot, and blurred printing, or fine strokes, uneven pressure, and obvious processing defects. There are many factors involved in surface plating problems, and raw ones are very difficult to identify.
4. If it is a genuine YKK, there will be other relevant information in addition to the YKK. There will also be a very small Y or YKK mark in a key position, which is very standard. Fakes usually only have YKK, but good imitations are also printed all over.
5. The teeth of genuine nylon, resin, and invisible YKK zips are difficult to see with the naked eye and fakes, and are best distinguished from sliders and pull tabs. The metal teeth are more different. YKK uses the square tooth technology, the fakes I have seen are scalloped, but the square teeth are not unique to YKK.
YIBI is a professional bag/belt/cloth(leather goods) hardware manufacturer.
YIBI is a reliable and reputable business partner that offers OEM/ODM services for bag/belt/cloth(leather goods) hardware/Jewelry to international brands, focusing on luxury material-Stainless steel, and zirconia ceramic. Shop for our high-quality zipper puller, welcome to contact us today or request a quote.