Things You Want to Know about Handbag Hardware
When planning your next Hermès purchase, it's easy to focus solely on your choice of color and leather - Vert Emeraude in Niloticus? Bleu Jean in Togo?Rouge H in Box Calf? We wouldn't blame you for getting distracted when faced with so many delicious options, but like the proverbial icing on the cake, your handbag hardware should be factored into your decision.
Covering all-metal aspects of your bag - think zippers, clasps, keys, locks, front plate, and feet - the hardware of a Hermès piece can have a huge impact on its overall look. Think of how shiny gold metal hardware and NOIR leather can create a vintage vibe, or how a rose gold H-buckle can bring out the delicate pink tones of the Parchemin Constance.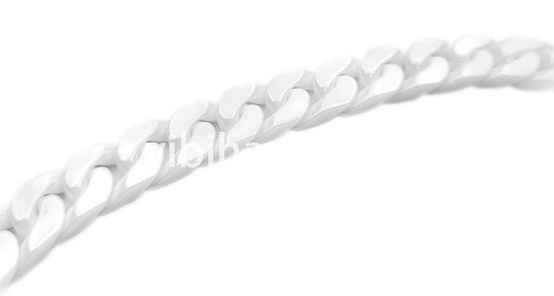 Zirconia Ceramic White Chain
Good to know
When buying a HERMÈS handbag on the second-hand market, it pays to know the authenticity of the hardware. The metal trim on the bag should always be the same shade (there are only a few very rare exceptions to this rule) and of a certain weight - they are, after all, made from a solid brass base.
On Parkin and Kelly bags, you will find "Hermès-Paris" printed on the front panel, as well as on locks, keys, and, in newer cases, zippers. Some zippers also have the letter "H" on the bottom. Although the engraving has changed over the years, please always pay attention to a neat, clear, evenly spaced, and aesthetically matching typography (for example, the corresponding number groups on locks and keys).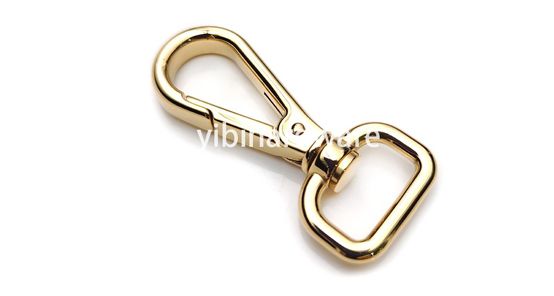 Stainless Steel Dogclip
Hardware: Classic
Now for the fun part! Most Hermès handbags come with shiny gold-plated or palladium-plated hardware. An easy way to choose between the two is to look at any jewelry you wear regularly, such as your wedding ring or favorite earrings, and match the shades.
Gold hardware (or GHW, as it's known in the trade) is typically plated in 18-carat gold, with 24-carat gold used for some rare styles and special orders. GHW has a bright, glamorous shine that's perfect as a rich hue for classic colors like gold or the blue ocean.
Palladium hardware (PHW) is part of the platinum group metals and has a silver finish. If you prefer a more muted look, PHW can be contrasted with brightly colored bags, allowing the leather to take center stage - we love it paired with Hermes' shocking pink.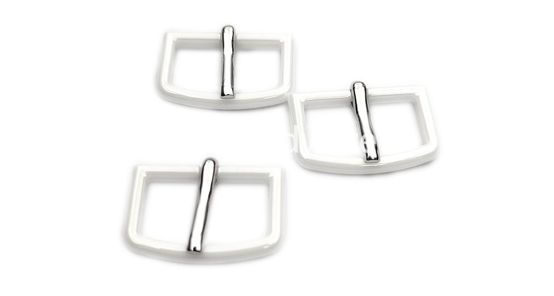 Ceramic Steel Buckle
Take care of your hardware
When you fall in love with an Hermès bag, it's hard to imagine it being anything less than perfect. Sadly, the reality of hardware means that sometimes small scratches or patina can develop, especially if you use the bag a lot. Think of these as signs of a well-loved bag. But there are certainly some simple steps you can take to care of your hardware and keep it looking great for years to come.
Purchase a professional jewelry polishing cloth and use it regularly to polish your hardware - this will prevent it from losing its luster. Be careful with chemicals, though, which can inadvertently damage the leather - some things are best left to the experts. Finally, store your bag in a non-humid environment, as this will otherwise promote oxidation of the metal.
You'll notice a phrase on the plastic wrap covering the hardware of your new Hermes bag. Some collectors who prefer a completely original look choose to keep the plastic because it helps protect the metal from scratches and fingerprints. However, there are many who believe that the sticker may cause damage over time, especially in humid climates, and recommend removing it as soon as possible. Our thoughts? Tear off the plastic and enjoy your handbag.
As a handbag hardware manufacturer, YIBI is a reliable and reputable business partner that offers OEM/ODM services for bag/belt/cloth(leather goods) hardware/Jewelry to international brands, focusing on luxury material-Stainless steel, and zirconia ceramic.
Why choose yibi?
1. It has a strong R&D team offering a One-stop service: from the technical drawings or design concepts to the finished products.
2. It has been offering one-class service and top-quality products to all OEM customers.
Welcome to contact us today or visit our website to learn more about custom handbag hardware.