Yibi Group – The Vision of Sustainability
In luxury, sustainability is underway.
As a jewelry manufacturer that works with international luxury & fashion brands for over a decade, we deeply understand how the supply chain is important for the brands to achieve the sustainability vision and grow together.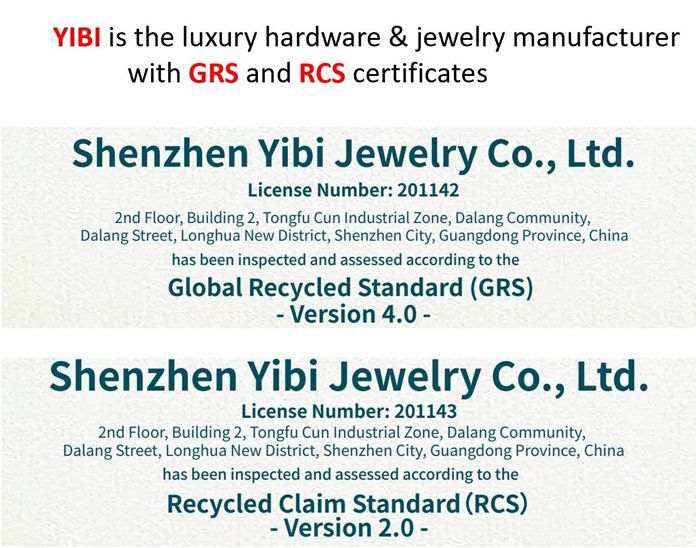 To keep pace with our clients and be a stronger backup, we positively respond to the Eco-Friendly & Sustainability, and having us been certificated by the GRS(Global Recycled Standard) and RCS(Recycled Claim Standard), means our jewelry is in compliance with GRS and RCS standards and there are at least 20% material can be recycled. Which is keeping our clients at the forefront of the rapid transition toward a sustainable future as well.
A good partner is everything, in particular under pandemics. We have been doing our best effort for sustainability, and believe this is the best long-term and sustainable strategy for supporting our clients, a crucial step for us to stronger the relationship with our clients in this special time.