How Zipper Pulls Can Benefit You?
A zipper pull is exactly what it sounds like. It consists of a metal or fabric loop that attaches through a hole in the zip slider of any garment, adding a bit of leverage to catch the pull and a small (or large!) button that can be customized to suit any need.
Add this simple feature to almost any garment - provided it has a zipper! Customize the buttons used as pulls in any way you need. Want to use them as name tags? Or would you prefer to use them as a souvenir? Either way, zipper pulls can be customized to suit your business needs. Not only are zipper pulls a great way to advertise your organization, but they also make unzipping particularly small items much easier.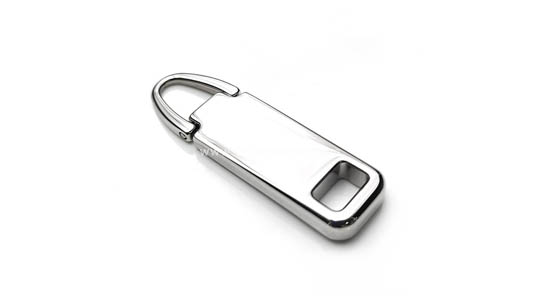 Zipper Pull
Zipper pulls = lots of advertising space
Zippers are so ubiquitous that we take them completely for granted. For example, if there is no zipper on your backpack, your stuff is not secure. Zippers are everywhere, so why not use them as a space to promote your event or recognize your business? By placing your event on the bright zipper pull used on your jacket or shirt, you can ensure that your event will be at the top of their mind every time you use a zipper.
Help recognize your best employees
A zipper pull is a great way to recognize outstanding performance at work. In addition to any monetary rewards your company or organization offers, why not use a zip puller to provide your employees with a badge of honor? Zipper pulls can designate the person as 'Salesperson of the Year' or recognize their improvement in any area you see fit. You can even use them to remind other employees of important upcoming events or as a souvenir of a fun meeting.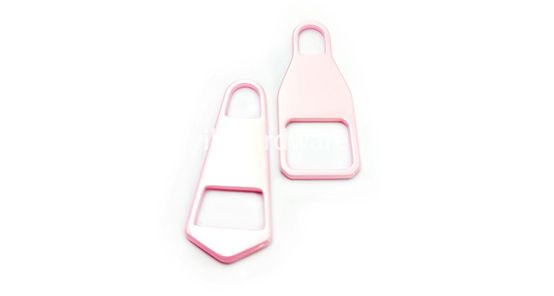 Zipper Puller
Zipper pulls are great souvenirs for team-building exercises and meetings. If your company hosts a holiday party at the end of the year, make zipper pulls using a favorite photo to remember the day forever.
Great reward gifts for students
Just like adults use zipper pulls, they provide a better treat for young students! Motivate good behavior by rewarding students with a jacket or shirt with a 'Good Noodle' zipper pull! Encourage participation in activities by offering zipper pulls as a reward. You can also use them as highly sought-after collectibles for your school or organization.
For example, giving all students who earn an honor roll a 'free ice cream' pass from a local vendor and a collectible zipper pull commemorating their achievement will inspire them next term. Encourage your students to maintain the honor roll in order to get the next zipper pull for their backpack!
This is a great way to promote engagement and good behavior. So if you need a creative way to promote your company or commemorate a specific event, why not try Zipper Pulls?
If you want to get more information about the best zipper pull, welcome to contact us today or request a quote.