Everything You Need to Know About Zipper Selection
Many items, from boat covers to pillows and everything in between, use zippers. However, when it comes time to choose a zipper for these items, all the options and variants of zippers can be overwhelming. If your zipper chain is intact, but you just need a new zipper slider, to help you choose the right size and type of zipper for your next project, we've written this very helpful blog explaining everything you need to know about zipper selection. Coil, metal, continuous or finished, locking or non-locking - don't worry, we'll explain it all.
What are zipper sizes?
Let's start with zipper sizes. Zipper sizes are marked with a number (e.g. #5, #10). These numbers are based on the approximate width of the zipper teeth (in millimeters) when the zipper is closed. So, a #5 zipper has teeth that are approximately 5 mm wide, a #10 zipper has teeth that are approximately 10 mm wide, and so on. For precise measurements, please check the "Specifications" tab on each zipper product page. This makes choosing a size easy, as the larger the size, the larger the zipper teeth.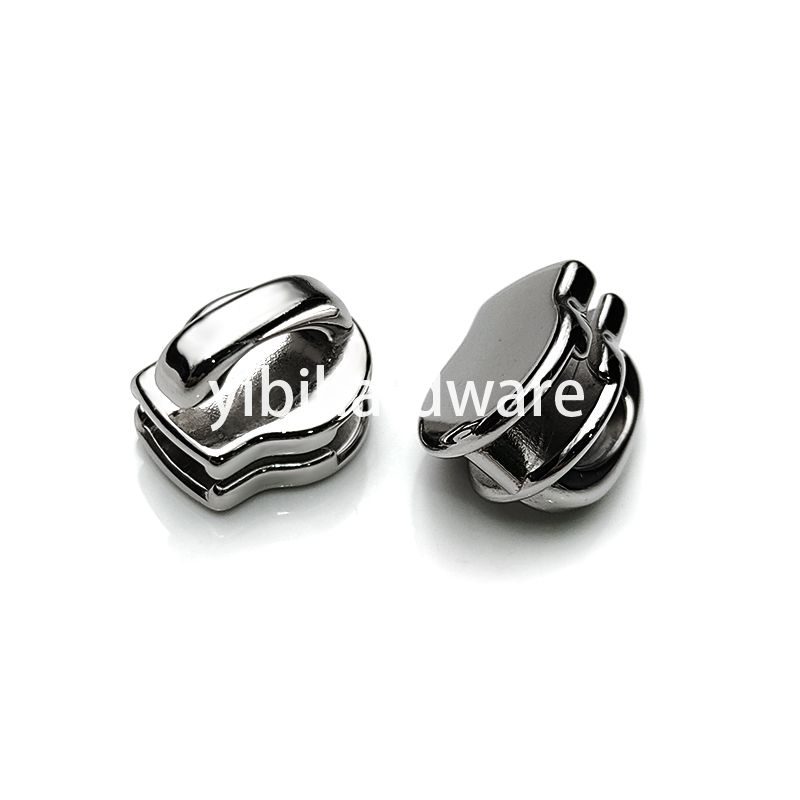 Zipper Sliders
The following zipper sizes are available.
Size #4.5: For small home decor projects such as cushions, pillows, and purses.
Size #5: For medium-sized projects such as upholstery, duffel/tote bags, backpacks, and jackets.
Size #10: for large projects such as sail bags, boat covers, marine enclosures, and tents.
Size #15: For very large projects such as oversized sail bags and covers, large tents, and portable buildings and greenhouses.
Coil, VISLON, or Metal
One way to narrow down your zipper selection is based on the type of teeth on the zipper. There are three main types: coil, VISLON, and metal. VISION is the most common type of marine zipper and features teeth made of Delrin ® plastic molded into the zipper tape. This construction makes them strong and virtually weatherproof.VISLON zippers are available in sizes #5, #10, and #15.
Spiral zippers have plastic teeth that, as the name implies, appear to be coiled. The teeth are sewn to the side straps with polyester thread. Coil zipper teeth are stronger and more flexible than VISLON zippers, making coils an excellent choice for curved applications. Coil zippers are available in sizes #4.5, #5, and #10. Metal zippers are their own separate entity and feature polished metal teeth that are secured to the zipper chain. They are ideal for bags and purses, backpacks, interior cushions, upholstery, and more.
Locking vs. non-locking
The terms "locking" and "non-locking" refer to zipper sliders. Locking zipper sliders have a small locking mechanism that holds the slider in place unless the slider's pull tab is pulled. This prevents the slider from moving on its own if the tape is forced apart or the center of the slider is pushed.
On the other hand, the non-locking slider allows the zipper to be separated by pulling on any part of the zipper slider or even by pulling on the zipper teeth. This is useful for applications where you need to be able to separate the zipper quickly, such as on a Genoa sleeve.
Locking and non-locking zippers are available with the coil, VISLON, and metal zipper teeth. When selecting a slider, be sure to choose a slider that is compatible with both the size and type of your zipper chain. For example, a #5 VISLON zipper requires a #5 VISLON Slider, and so on. You can then choose the slider material (plastic or metal) and locking or non-locking.
YIBI is a reliable and reputable business partner that offers OEM/ODM services for bag/belt/cloth(leather goods) hardware/Jewelry to international brands, focusing on luxury material-Stainless steel, and zirconia ceramic. If you want to get more information about the best zipper slider wholesale, welcome to contact us today or request a quote.